Violin violinist recording strings online mixing and mastering service
Arcophony is a full feature online string recording service based in Germany with contact to other artists, composers, audio engineers and production companies all over the world.
We provide you with high quality string recordings for your musical, jingle, album, commercial, film score, video game or sound design. You can choose: Soloist violin or any string instruments, string quartet or bigger ensembles. We will find the best option for you with a cost-effective solution. We bring you the real string sound to your recording studio and virtual stage.
Our services include real and virtual string orchestra recordings, compositions, arranging, mixing and mastering. Our recordings contain fine soloist instruments, classically-educated musicians and industry standard equipment.
For 15 years we are grateful to have worked on projects in TV, radio, events, show productions & with international artists. Music is an international language and our passion to create something out of nothing is satisfying and addictive. Collaboration with other creatives and high class musicians brings everyone to the next level because taste is more than one-sided and expands our musical diversity. We will meld your suggestions with our experience and upgrade your track with our string sound to create an original and personalized piece.
We always look forward to the musical journey and we are happy to collaborate to bring your vision to the next level.Send us your composition/arrangement or musical idea. We will record it and you will get professional strings to enhance your production.
Stefan Krznaric
Founder | Violinist | Audio Engineer | Producer 
One of the leading crossover violinists in Germany with classical education. Stefan Krznaric is a professional musician, violinist and audio engineer with experience in pop, rock, jazz, world, folk & score music.
In 2020, he earned his degree as an Audio Engineer at Hofa College and also completed the Mastering certificate. He worked on numerous productions for brands that include Universal Music Germany, UEFA, Hapag Lloyd, ARD, SAP, Mercedes Benz, Nissan and many more.
Music took him to different countries like the Czech Republic, Hungary, Serbia, France, Italy, Sweden, Turkey, Japan, China and Brazil as well as well-known concert halls and stages such as Die Alte Oper in Frankfurt, SAP-Arena in Mannheim, Sala cecilia La Meireles in Rio de Janeiro and the Hofburg in Vienna.
He won various prizes as a soloist and in chamber music. At just 15 tears old, he made his debut as a soloist with the Kurpfälzisches Kammerorchester and a few years later with the Baden-Baden Philharmonic.
At the University of Music in Karlsruhe, Germany he completed his Diploma, Masters and Soloist studies with Honors.
He is a popular artist in variety and dinner shows like Radio Regenbogen Harald Wohfahrt Palazzo Mannheim, Crazy Palace Karlsruhe and Alexander Kunz Theater Saarbrücken. He played as a supporting act for the english cult band "The Sweet" at the 30th anniversary of Radio Regenbogen, appeared at the annual UEFA Kick Off in Monte-Carlo and is booked regularly on the cruise ship Hapag Lloyd MS Europa 2 and Aida Cruises.
For his outstanding musical achievements and his social commitment he was appointed "Royal Court Violinist" of Hohoe Gbi-Traditional Ghana by His Majesty Togbui Ngoryifia Kosi Olatidoye Cephas Bansah King of Hohoe Gbi-Traditional Ghana.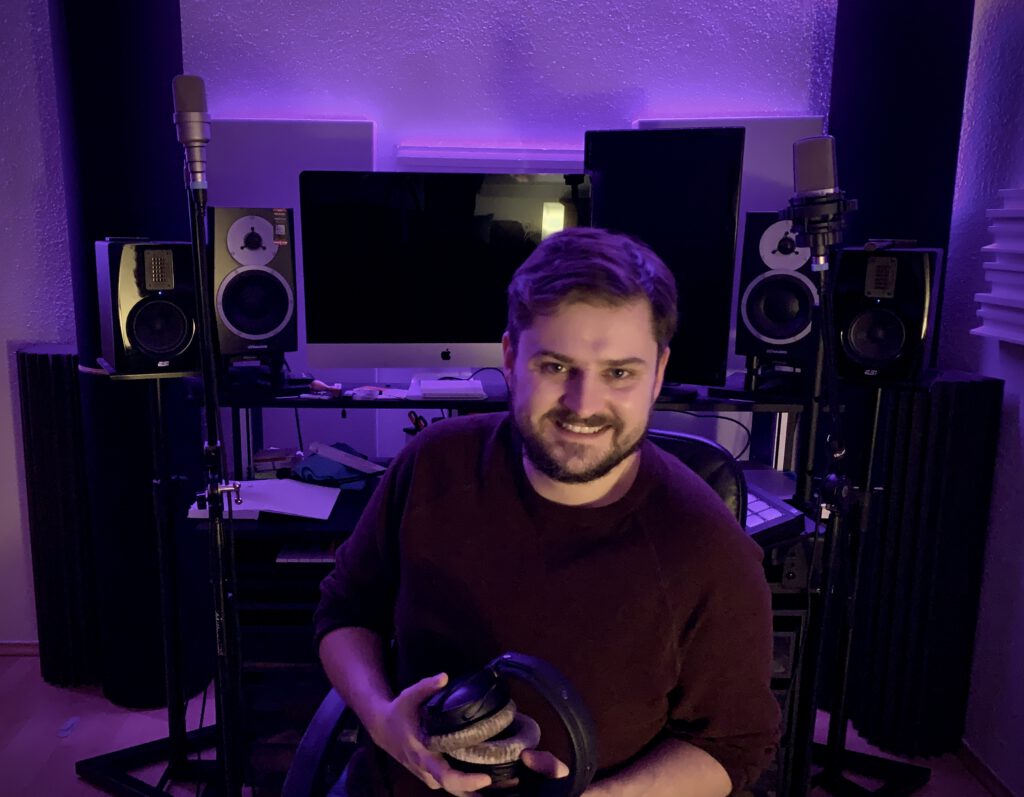 Soundtrack audio engineer violinist cello quartet string score violin orchestra film movie arranger orchestra mixing mastering spitfire Hans zimmer Hollywood L.A. Netflix amazon commercial jingle tv radio video games sound design recording geige Streicher composer producer instruments Violin recording Need real strings how to record violin how to record a orchestra need cinematic sound recording violinist Remote Session musician fiddle David Garett solo cinematic Virtual classical Pad production gaming scoring arranging composing mixing mastering audio engineer viola musical world class players record live strings arrangement orchestration full section song real Tonstudio Orchester Quartett Kammerorchester Filmmusik best high quality violins violoncello Online mixing online mastering Musik studio mixen Studio online mixen online mastering online Tonstudio Musik Recording audio mixing music instructor song and demo post production service mobile recording bollywood